Managing multiple clients, competing priorities, and increasing pressure to having clients with multiple fiscal year ends can be stressful for any Oklahoma CPA. Finding the people, tools, and efficiencies to relieve some stress is a skillset, all on its own.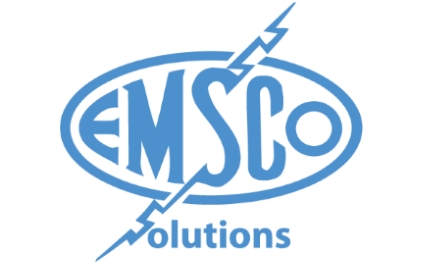 Managing a busy accounting firm means sometimes delegating tasks to colleagues, direct reports, or even outside your firm. Here are three business process improvement suggestions to manage your time effectively, maintain client satisfaction, and make the best use of your employees.
Make the Best Use of Internal Meeting Time
Meetings are a time burner in most accounting firms. Sometimes meetings are held just for the sake of maintaining routine, even if they aren't productive. Before you have your next meeting, try these ideas to make the meeting more productive and eliminate wasted time:
Have a Stand-Up Meeting – Do you really need to sit down while talking? It's amazing how fast meetings get wrapped up when people can't lean back in a cozy leather office chair. Some firms have cut down meeting times by 25% with this one simple change.
Every Meeting Has an Agenda – It's easy to have a weekly meeting where there's a vague outline about what the meeting is about, but you just kind of wing it. Have a fresh agenda, including what topics will be covered, who is attending, and the minutes of the last meeting. The more structure there is around each meeting, the better off you are.
Attendees Must Add Value – If you have employees who don't contribute or gain anything from attending a meeting, relieve them of the responsibility of attending. Level set your team that they are excluded only in respect to the value of their time, not that they aren't valued. If someone has contributed all they can to a meeting, and they won't gain from lingering, set them free.
Make sure the team understands there are no penalties for ending meetings early or for cancelling a meeting if a productive enough agenda can't be put together to justify the meeting. And finally, client meetings should have priority over internal meetings whenever possible.
The Customer is Not Always Right…They Hired You for a Reason
Some accounting firms get so used to being a customer's lapdog, they forget their backbone whenever the customer is wrong or isn't following good business practices. As an accountant and an advisor, the client has hired you to get their affairs in order.
Sometimes being the bad cop is your only option. Being firm, calm, and not letting the client lead you astray is important. You can delegate some responsibilities to your clients in having them provide you with the data you need to manage their books, such as scanning receipts, invoices, and associating them with transactions.
And be sure to get your client to sign off on completed tasks where it makes sense. If they forget later they approved a deliverable, you can demonstrate they already consented a task was completed to their satisfaction. If a client isn't able to give you the necessary documents you need for a tax return, audit, or other project, have them sign off on the fact that you will not be held responsible for missed deadlines until they supply you with the necessary files.
Don't Be Afraid to Delegate
Demonstrate your confidence in your team to offload tasks onto them which can make use of their skills, help them build their experience, or help advance their career. Don't delegate tasks to someone who is overwhelmed with their existing workload or is not qualified to complete a task.
If you have an employee with the ability to get work done, make use of the available talent. If they need coaching on the task along the way, it will take less time than doing the work yourself. Be sure to praise the employee for a job well done, and they will be confident to step up to more tasks the next time.
Not every business process improvement needs to be made with technology. For many Oklahoma CPAs, changing just some of the dynamics in the office can make a big change in your workplace.
What business process changes have you made which have resulted in big changes for your firm's productivity and customer satisfaction? Tell us about it in the Comments section below.
And to follow up on the tips introduced in this article, be sure to download your free Information Technology Guide for Oklahoma City CPAs.