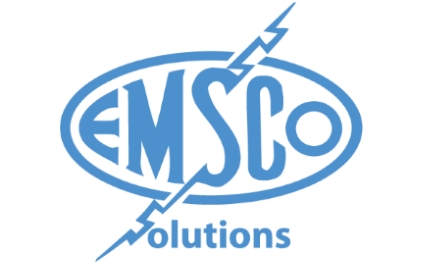 The home healthcare environment is very different from other healthcare settings. In one regard, it is pleasant and enjoyable for the patient to be comfortable in their familiar surroundings. On the other hand, being at home can lack the structure and management of staying in a healthcare facility.
Fortunately, Oklahoma City providers can employ home healthcare software technologies that offer clinical staff the information and knowledge to keep patients feeling secure while at home.
Medication Management
Elderly home healthcare patients are at risk of medication errors as they often take multiple medications. Many of these prescribed medications often originate from more than one provider. Furthermore, the chances of a potential medication error are higher in home health settings compared to other health care settings due to the communication challenges in the home healthcare system.
Fortunately, home healthcare providers that utilize electronic medical records (EMRs) are at an advantage when it comes to medication management. Using computerized provider order entry software (CPOE) in part with EMR systems can create more accurate communication to staff in the field for administering medication.
Patient Safety
By using new software and technology, clinical staff can become better educated and trained around patient safety. The Centers for Disease Control and Prevention estimates that individuals over the age of 75 have an 11.5% chance of sustaining an injury from falling. This is one of many potential risks facing a patient in a homecare setting.
However, a highly trained staff that is educated on safety prevention techniques and individual patient histories can help reduce safety concerns. Software that enables staff members to stay up-to-date in these areas will not only help the bottom line, but will help keep patients and their families at ease.
Quality of Life
One of the goals of home healthcare is to restore or maintain a patient's physical and mental functioning as well as overall quality of life. Many families are rightly concerned when it comes to how well quality of life can be maintained in aging patients.
Through the use of technology, home healthcare organizations can increase quality of life by implementing better workflows, easier access to patient medical histories, and implement industry best practices.
Tracking outcomes and other key data will allow organizations to drive better quality in patient care too. For instance, the Home Health Quality Improvement Data Access System is an example of leveraging industry data to identify areas of improvement.
Unplanned Hospital Admissions
Home healthcare software can be deployed to gather and evaluate data. Reviewing industry information around hospital admissions and understanding the main causes is made clearer through medical software and technology.
The National Quality Forum's report on All-Cause Admissions and Readmissions Measures is a perfect example of using technology to create better quality of care procedures to reduce hospital admissions.
Bottom Line
It is important to prioritize patient concerns even in the changing world of healthcare regulations. Home healthcare software solutions can better equip clinical staff and executives to provide better care. Reducing hospital admissions, improving patient safety, and increasing quality of care are all important pieces when it comes to providing patients with the peace of mind they deserve.
What are some other areas of patient concern in the home healthcare setting? Let us know your thoughts in the Comments box below.
And to follow up on the tips introduced in this article, be sure to download your free Information Technology Guide for Oklahoma City Home Health Care Organizations.