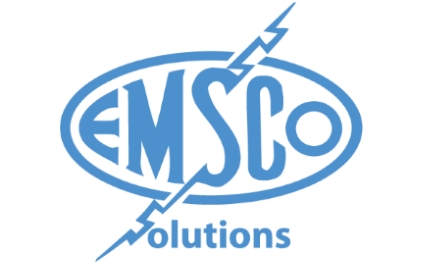 Capturing physical documents and converting them into searchable, high resolution files takes powerful software.
Let's say you are an Oklahoma accountant who has a large backlog of bankers' boxes of paper, or perhaps you are looking for powerful apps for low volume document scanning.
Whichever category you fall into, here are the best scanning software programs you should consider for your office.
1. SpringCM Scan
SpringCM Scan is an easy to use scanning software with many robust features for storing and organizing documents. The SpringCM Scan App allows you to quickly convert paper documents into electronic files. As they are scanned, they are indexed all in one step. While the app can be used for standard documents, it's also widely used for purchase orders, check, and invoices. You can also assign attributes at the time of the upload or use default attributes that are assigned to the folder where you're uploading.
2. ScanSnap Evernote Edition Scanner
PFU, a Fujitsu company, has created ScanSnap for Evernote. This can scan documents, photos, receipts, and even business cards. All you have to do is simply push one button and it scans and files the document in the appropriate place in Evernote.
Once scanned, you can find the information from any of your devices. And it integrates with LinkedIn, DocuSign, and Expensify.
3. Kodak Capture Pro
Remember the days when something great would happen, be it a family event or a sporting achievement and they used to call it a "Kodak moment"? Kodak may no longer have the market share of cameras it used to, however Kodak Alaris' Capture Pro software is an affordable, innovative scanning software solution for:
Document scanning
Optical character recognition (OCR) and conversion to PDF
Quality control for resolution and deskewing
Output to repositories such as Laserfiche, SharePoint, and others.
Capture Pro is available for many scanners from Kodak Alaris and other manufacturers. It is available for network scanners or desktop models.
4. Fujitsu ScanSnap
Fujitsu is another desktop and network scanner hardware and software manufacturer with a really great scanning product for accounting documents. ScanSnap scanners, in addition to the Evernote Edition Scanner mentioned above, come in models which can be added to your laptop bag when you are in transit. The ScanSnap software is only available for ScanSnap scanners, however it does a great job of capturing documents quickly, cleanly and with good resolution quality. ScanSnap can send your documents to accounting applications such as QuickBooks to save you time.
5. Kofax Capture
Kofax was a separate company until recently when printing and document management solutions company, Lexmark agreed to buy Kofax for about a billion dollars. Kofax has long been one of the most popular high-speed network scanning programs. It provides comprehensive solutions for:
Document scanning
OCR
Accounts Payable
Digital Signatures
6. Neat Cloud Service and Mobile App
Scanner hardware company Neat also provides a Neat Cloud and a Neat Mobile app which can be used to capture receipts, invoices, and other documents and send them to accounting applications like Sage, Quicken, QuickBooks, Freshbooks, and TurboTax.
If you're looking for a simple, automated way to get small volumes of documents to sync to the transactions they are associated with in your accounting system, Neat offers a compelling, affordable solution.
Bottom Line
Whether your Oklahoma accounting office is stacked to the ceiling with bankers boxes full of documents or you just want to avoid shuffling paper at tax time, these are the best scanning software solutions we've come across with our top picks being SpringCM Scan and ScanSnap Evernote Edition Scanner.
There is great value in being able to search for a document quickly through keywords or within you accounting applications.
Have you used one of these document scanning apps? What was your experience? Are there other products we should have included on this list? Share your thoughts in the Comments section below.
And to follow up on the tips introduced in this article, be sure to download your free Information Technology Guide for Oklahoma City CPAs.