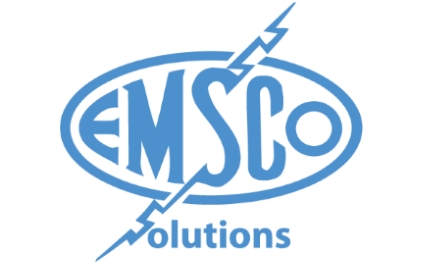 Oklahoma City hospital managers realize healthcare is changing. Patients are more tech savvy and online oriented. They expect better access to, and participation in, their healthcare.
Hospital managers have to adapt and adopt technology that allows them to operate more efficiently and reduce costs while still meeting the increasing needs and demands expected of them.
Let's look at some specific ways Oklahoma City hospital managers have embraced technology to improve hospital services.
Wireless Importance Recognized
Oklahoma City hospital managers have implemented wireless to allow physicians, visitors, and patients access to data regardless of their location. It has not always been easy. Mercy Hospital, for example, had to overcome an issue with their tunnel system interfering with signals.
In Oklahoma City hospitals today, healthcare professionals can access records from anywhere, including patient bedsides. Visitors and patients can reduce stress or relieve boredom during a hospital stay by streaming movies or surfing the Internet with free wireless access. Patients can alleviate the loneliness and keep in touch by computer with friends and loved ones.
Online Records
In 2002, the Oklahoma Heart Hospital became the first all-digital hospital in the nation, with every room having a bedside computer that doctors and nurses could use to access patient information.
Mercy Hospital has been using electronic medical records (EMRs) since 2004. EMRs allow healthcare professionals immediate access to medical records for faster, safer, more efficient care.
Also, most hospitals in Oklahoma City provide online access for patients to their records, empowering them by allowing them to see test results, fill prescriptions, and in many cases send messages to their doctors.
Adopting Voice Recognition for Health Records
Nearby Norman, Oklahoma, has installed voice recognition software specially designed for medical needs in its Regional Health System. This makes the process of note taking and keying entry into EMRs more efficient and allows healthcare professionals to be more productive. The Norman hospital managers estimated that savings in one year from eliminating transcription services amounted to $1.8 billion.
Using Cutting Edge Technology
Oklahoma City hospital managers are often early adopters of leading-edge technology:
Oklahoma Heart Hospital uses a monitor to watch for arrhythmia in patients. What makes it cutting edge is that the monitor is small enough to be delivered by injection under the skin.
The OU Medical Center uses a program that provides real-time translation for a number of languages. It is an especially useful tool in emergency situations where immediate action is required.
Oklahoma City's ProCure Proton Therapy Center was one of the first centers established in the nation to provide proton radiation therapy for cancer.
Oklahoma City Hospital Managers Are Keeping Up With Tech
Not only are hospital managers keeping up with tech, they are in many cases innovating and developing technology to be used for healthcare. And, it is not just in Oklahoma City, but in hospitals throughout the state.
The state government is involved in medical technology as well – it is a law that non-profit hospitals and health centers in Oklahoma receive a line or wireless connection free of charge for telemedicine.
What ways do you see that Oklahoma City hospital managers are keeping up with technology? Let us know your thoughts in the Comments box below.
And to follow up on the tips introduced in this article, be sure to get your free Oklahoma Hospital Administrators Wireless Networking Resource Kit.