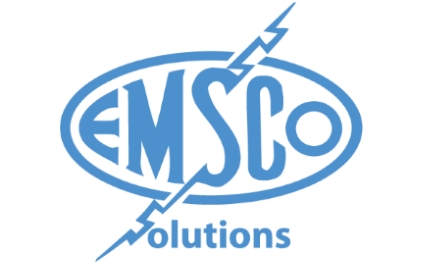 Home healthcare agencies provide services such as skilled nursing, physical and occupational therapy, social medicine, and more in your home under a doctor approved plan of care.
In Oklahoma, home healthcare providers must have a state license, and if they accept Medicare or Medicaid, additional certification is required. While there are minimum requirements that must be met, how home healthcare agencies operate and what services they provide can vary.
Let's look at some of the ways to research your options and compare Oklahoma City home healthcare agencies.
CMS Five Star Rating Scale
The Centers for Medicare and Medicaid Services (CMS) gives out stars to home healthcare facilities that accept Medicare and Medicaid according to how they rate based on information gathered from Health Care Surveys, Quality Measures, and Staffing.
The latest summary shows that of the over 12,000 home health agencies listed, only 9,359 reported enough data to receive ratings. The national average was three stars. Only 239 received the highest five-star rating.
Two of them were Oklahoma City home healthcare agencies, Brookdale Home Health, and Entrust Home Health. Three other Oklahoma City providers, Abiding Home Health, Advocate Home Health, and SSM Home and Health, received 4.5 stars.
The star rating, though a good place to start your comparison, should not be the only criteria for your comparisons. Elements of the star system can be skewed low due to the nature of home healthcare. The typical patient who needs Medicare home health averages 85 years of age with multiple chronic illnesses.
Home healthcare in those cases is more about stabilizing and maintaining function and abilities to prevent further deterioration rather than recovering or restoring skills. An officer in the National Association for Home Care and Hospice, William Dombi, doesn't feel the rating system takes that into account.  He states, "The measures should reflect the population intended to be served and we hope that is something the CMS continues to work towards."
What Else Should You Consider in a Comparison?
Exactly what kind of care will be needed and for how long? Not all home healthcare agencies will offer the same services. You can immediately cross off any that don't provide for your needs. Your list of possibilities can be further screened by asking a few questions:
How long has the agency been in the community, and does it have any recommendations?
Are there additional certifications or licenses that the agency has acquired?
Will there be a written plan of care and will it be reviewed and updated regularly?
What plan is in place for HIPAA compliance to assure patient confidentiality?
How does the agency screen and select employees, and can references be provided?
Is there a written "Patient's Bill of Rights"?
Visit the home healthcare agency's website and/or get any printed brochures or material the agency has.
Two other sources to compare services and ratings for Oklahoma City home healthcare providers are the at-home-care website and the U.S. government Medicare site.
What criteria would you use to compare Oklahoma City home healthcare agencies? Let us know your thoughts in the Comments box below.
If you own or manage an Oklahoma-based home health care agency, and you are looking to become more efficient through the use of technology, download our free guide, Information Technology Guide for Oklahoma City Home Health Care Organizations.