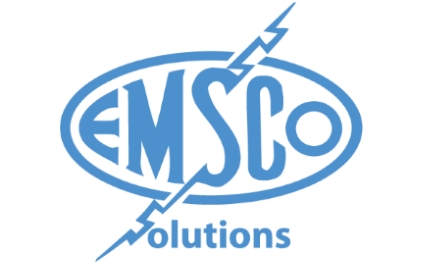 As the Senior Partner or executive in an Oklahoma City CPA firm, you hold the ultimate responsibility to ensure your clients' returns get completed accurately and before the March and April tax deadlines for corporate and personal returns respectively.
If the volume of returns exceeds the workload you and your team can process, it's advisable to contract with accounting staffing agencies to augment your staff.
As you can well imagine, there are many accounting firms in the same position as yours during the busy tax season. Connecting with a staffing agency well in advance is strongly advised.
Oklahoma City Staffing Agencies
An agency which specializes in placing accounting staff specifically often has a roster of pre-screened staff they can source for you quickly, as opposed to taking the time to post a fresh ad for each contract position.
Some of the most popular agencies in the Oklahoma City area include:
Finding the Right Fit
You don't just want to plug a collection of hands, feet, brains, and a body into a seat to process returns at tax time. A professional staffing agency can assess your needs and match your requirements to a candidate in their ranks.
You might find, during tax season, that the temporary professional works so well with you and your team, you want to hire them on full time.
On the other hand, you may connect with a contractor who clearly doesn't fit in with your culture, and you can work with the agency to get a more suitable person in place. You mitigate your risk and can often negotiate these terms into your contract if they aren't there already.
There may have been, or there may be a large purchase of real estate, equipment, or other transaction which may call for the expertise of a specialized tax accountant. You might even have other pressing business on your schedule which can't be deferred until late April.
Contracting extra personnel for tax return preparation can also prevent the stress and wear and tear of tax season from burning you out and fraying your nerves.
Bottom Line
The cost of making a bad hire, temporary or permanent, can be extremely costly. A contractor who doesn't have the proper background checks might damage your firm's reputation.
The contracted individual might be disruptive to you or other employees. If you show them the door and don't have a "Plan B" which accounting staffing agencies can provide, you could put your firm behind the eight ball. You can even delegate disciplinary action to the staffing agency.
As we come to a close on this tax season, did you feel your firm was adequately prepared with staff? Do you feel prepared for next tax season – or do you not want to think about that yet? Has the volume, specialized tax projects, or other workload become too much for you to bear?
Accounting staffing agencies can support your core team with the expertise, qualified talent and professionalism you need to survive possibly the busiest part of your year. You might even find a suitable candidate to grow your team who will be able to hit the ground running.
Have you had an especially good experience with an accounting staffing agency in Oklahoma City? Tell us about it in the Comments section below.
And to follow up on the tips introduced in this article, be sure to download your free Information Technology Guide for Oklahoma City CPAs.