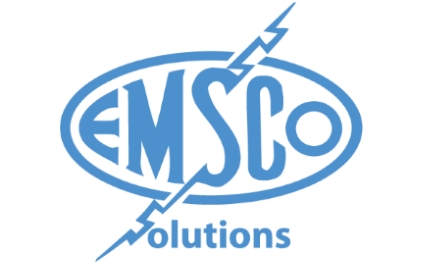 Technology advances in the home healthcare field are growing rapidly. With a variety of software and system solutions to choose from, it may be difficult to decide which services are best for your Oklahoma City home healthcare organization.
One possible solution is to implement a virtual desktop infrastructure, or VDI. This practice is a unique way of running a desktop operating system within a virtual machine.
How Does VDI Work?
Essentially, a home health care VDI allows a desktop including its operating system, applications, and documents to be stored and accessed on a remote server. By setting up the whole system remotely, users can access their desktop from any remote location.
For example, an employee that has a desktop setup through a VDI can travel to a client site and access the computer through a handheld mobile device. Instead of downloading applications or purchasing a laptop while worrying about connecting to a server, the employee has the computing power of the desktop and the entire network at his or her fingertips.
The original purposes for a VDI, as explained at Techopedia, were to allow global access to desktop systems. Furthermore, VDI's are utilized to create disaster recovery solutions by backing up data remotely.
Benefits of a VDI System
Implementing a home health care VDI can provide many organizational advantages, but it can also benefit caregivers in the field. Increased productivity, ease of use, and secure access are just a few reasons employees in the field benefit from a VDI.
For instance, a remote system such as this does not require individual updating and installing of new software applications on field employee devices. This alone can reduce frustrations and distractions from troubleshooting computer issues.
Additionally, employees do not need to worry about having poor server connections as leveraging the computing power of a remote server can increase computing speeds by up to four times faster.
Another advantage employees have when utilizing a VDI system is the inherent level of security. Patient data and medical information is stored and managed in a central location. Due to this setup, patients' PHI and other sensitive information is not housed on any one employee device thus minimizing any risks of data leaks or stolen information.
Bottom Line
Installing a VDI system can provide many benefits for a home healthcare organization and its employees.  Increasing productivity through fast, secure access to patient data is just a start.
VDI's can create a more secure computing environment at the forefront of patient care. Employees will not have to spend time updating and troubleshooting applications as all software is managed centrally from a VDI server.
This setup may not be the best course for all organizations, but it is certainly worth a close look when deciding which technology solutions to implement.
What are other benefits of using VDI in a home healthcare organization? Let us know your thoughts in the Comments box below.
And to follow up on the tips introduced in this article, be sure to download your free Information Technology Guide for Oklahoma City Home Health Care Organizations.