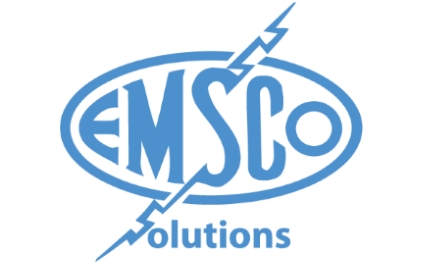 Accounting professionals are not typically the most active users of social media. Yet those firms which have marketing professionals on the team have effectively tackled the challenge of how to manage multiple social media accounts.
Like most professionals, you may be finding it difficult to juggle posts and updates on sites such as:
LinkedIn
Facebook
Twitter
Google Plus
YouTube
Here are some ideas for Oklahoma City CPAs and accountants which could alleviate the stress of keeping up with posts and updates on multiple channels.
Long Form Content
Although LinkedIn has opened up new opportunities for CPAs to write and share blog posts, best practice is to publish your thought leadership on your own website which you control.  Your blog should have original, long form content which is updated at least twice each week.
Make sure to use tools like HootSuite to easily share the blog posts across multiple channels, either on a real-time or scheduled basis.
Balance Text and Images
Wherever you choose to share your blogs when you manage multiple social media accounts, make sure the posts provide thought leadership on accounting practices and are supported by graphics like charts, graphs, and other relevant images.
LinkedIn's SlideShare platform has gained a lot of traction as a way to provide a highly share-worthy way to educate clients and prospects on your expertise and services. You can see how Emsco Solutions uses SlideShare here.
Don't Try to Be Everywhere
Just like you don't have to have to market in mediums such as television, radio, print and digital all at once, your CPA firm can prioritize the social media channels where you post and share your content. Experts say, not too surprisingly, that most accounting professionals take to LinkedIn, Facebook, and Twitter for their preferred social media channels.
There are trends though towards Google+ and YouTube due to the engagement rates resulting from video content.
The Right Tools for the Job
There is no shame for CPAs who use scheduling tools like HootSuite or Sprout Social to schedule social media content and listen to what clients or prospects are saying about their firms or their services. In fact it's highly encouraged to try and watch each social stream separately.
While it's important to post with some regularity, it's even more important if someone sends you a direct message on social media, in a positive or negative way, to respond in a timely and effective manner. Resolving satisfaction issues or taking praise from your raving fans takes tact and timeliness.
Just don't feed the trolls. If you are being aggressively called out by a detractor for questionable reasons, either report the account or evaluate their influence based on how many followers they have and who their followers are.
Social media presence for Oklahoma City accounting firms is becoming more important. Finding ways to demonstrate your expertise and serve your clients effectively takes time management, great tools, and often a sense of humor.
If you are a firm with several employees, don't try to manage multiple social media accounts alone. Delegate responsibility to your colleagues to add their voices to the conversation.
What strategies have you used to keep your social media posts regular, build a following, and listen to your target audience? Tell us about it in the Comments section below.
And to follow through on the tips introduced in this article, be sure to download your free Information Technology Guide for Oklahoma City CPAs.