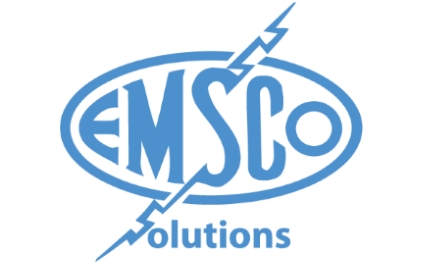 Depending on your perspective, you might see CPAs as potentially the best at managing social media accounts, or you might wonder how they would ever have the time.
Being well versed at organization, effective communicators, and of course, being experienced with technology and scheduling, they have great potential for business to business social media mastery.
The thing with social media which might be quite foreign to a Certified Professional Accountant is there isn't the sort of defined return on time investment which an accountant might be used to with other client deliverables.
If you are an Oklahoma CPA wondering how to leverage a manageable number of social media channels to your greatest advantage, here are three key points to keep in mind.
1. Start With a Foundation of Insightful CPA Blogs
If you are just spewing out the odd tweet, or sharing other people's content, your social media followers won't be able to get a grasp of the expertise you bring to the digital table. Write blog posts with some insights on tax returns, or audit preparation, or your firm's success stories with clients who have benefitted from your services. Remember to get your client's permission first!
Share the content multiple times over an extended period of time using tools like HootSuite or Buffer. Long form content, shared with short social media posts can increase the resonance of your blogs and build your following on your social channels.
2. Consider a Mix of Vlogs and Blogs
If you feel you can't take the time to type out an inspiring blog, why not sit behind your desk, and give a clinic on business accounting through a webcam? Host a Google Hangout conversation with colleagues on a topic, and then share the content across your LinkedIn, Google+, Twitter, and/or Facebook channels. You can also post the video on your firm's website to reuse and share over time. You can use the recorded Google Hangout for blog topics and get your colleagues to share in the blogging efforts as well.
You may be the Senior Partner in your firm, however your junior colleagues may have different perspectives on business which can speak to a different audience. Your video discussions don't have to be a meeting of the mutual admiration society, either. A healthy debate among colleagues can lead to interesting input from your followers. Just keep it positive!
3. Build a Quality Following, Not Quantities of Followers on Social Media
If you have a bunch of people following you on Twitter or LinkedIn who have no interest in your content, your insights, and their circles of influence are not beneficial to sharing your content, you won't convert on your goals of building valuable relationships. Your messages will fall on deaf ears. Follow influential people in the local and industry communities such as:
Writers from The Oklahoman
Members and leaders of the OSCPA
National organizations like the American Institute of CPAs
Your existing clients and potential clients you would like to do business with
Don't try and spread yourself too thin on social media. You're better off spending more time on just a few channels. But most important, be consistent with your social media activity.
Do you have a social media strategy, group, or channel which you have found particularly effective? Tell us about it in the Comments box below.
And to follow up on the tips introduced in this article, be sure to download your free Information Technology Guide for Oklahoma City CPAs.