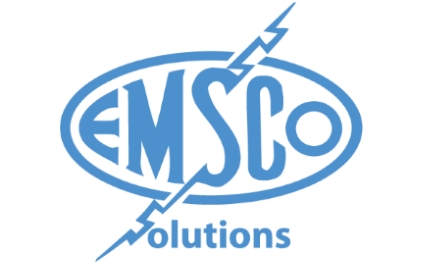 Many successful software companies have developed User Groups, Partner Communities, and other networks of clients, integrators, and industry collaborations. The Sage Accountants Network provides a number of product solutions, support plans, and training and marketing benefits.
For a bookkeeper or accountant, becoming a member of the Sage Accountants Network can provide your clients the peace of mind that you are knowledgeable about Sage's portfolio of accounting applications and good accounting practices in general.
Two Segments
The Network is divided into two segments, dedicated to accountants and bookkeepers who work with different business sizes, and the products which best fit those companies.
Additional Resources
Members of the can get access to educational resources, such as workshops, webinars, product documentation, and premium support cases for the products the accountant specializes in. The education goes beyond technology however, it crosses into leadership, business strategy, and accounting best practices.
An extension to the Network is Sage View, which provides a secure, intuitive web based dashboard/performance management system which allows a CPA to monitor up to five clients for the base subscription price, with additional client options beyond the base package. View can simplify a CPAs life and provide up to the minute oversight on your client's performance against their business objectives.
Membership
Oklahoma City Accounting professionals who are interested in joining the can fill out the online form and speak to a specialist about the program they are best suited for.
Network members can also subscribe to Sage Billing and Payment for sending electronic or paper invoices and to accept secure online payments. This payment system, integrated with Sage accounting applications provides a seamless, mobile friendly way to get paid faster, and capture those payment records into your own accounting system. You can accept ACH or credit card payments, and it is captured into your Sage ERP 100 or ERP 300 software.
Network members can also promote their services on the Locator Directory and connect with clients and other Network members for partnering opportunities. Should your CPA practice specialize in Real Estate or Construction, you can promote your firm as specializing in those Sage ERP editions in that space.
Bottom Line
If you are an Oklahoma City CPA, looking for a way to grow your expertise in Sage ERP or Sage 50 Cloud applications, the Sage Accountants Network is a great choice for you. Beyond building your knowledge in software, you are afforded excellent opportunities to grow your business acumen, make lucrative business connections, and manage your clients more effectively who are already using Sage ERP or plan on converting in the near future.
Are you or your clients working with Sage 50 or Sage ERP? What are your views of the benefits of the Sage Accountants Network? Tell us your thoughts in the section for Comments below.
And to follow up on the tips introduced in this article, be sure to download your free Information Technology Guide for Oklahoma City CPAs.