Microsoft Teams Support & Consulting
Successful collaboration among your workforce with Microsoft Teams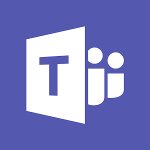 When your people work together effectively, it brings out the best in individual team members and boosts morale. The right teamwork tools, the right spaces, and access to the right information will help your employees solve problems faster and be more creative. Here are the features of Microsoft Teams and how it can help you.
Communicate via chat, meetings, and calls
Teams is a complete chat and online meetings solution. Host audio, video, and web conferences, and chat with anyone inside or outside your organization.
Collaborate together with Office 365 apps
Teams makes teamwork easy. Coauthor and share files with popular Office 365 apps like Word, Excel, PowerPoint, OneNote, SharePoint, and Power BI.
Customizable workplace
Integrate apps from Microsoft and third-party partner services to tailor your process, increasing teamwork and productivity.
About Microsoft Teams
Microsoft Teams is a new software platform that provides the workforce with a single space to share information and work together. It is ideal for organizations that use Office 365, as it integrates seamlessly with the entire suite of tools, from Skype to Microsoft Office and everything in between.
EMSCO Solutions provides deployment, consultation, and support services for Microsoft Teams.
EMSCO Solutions and Microsoft work hand in hand to make your meetings work with voice and video solutions. Video conference calls also work seamlessly with Skype for Business, along with Microsoft teams, connecting people of different skills. We offer Microsoft Teams support and consulting services in Oklahoma City, OK. Our Microsoft Teams consultants can help you take full advantage of this software so your employees are more productive.
This software is useless without practical and applied knowledge. EMSCO Solutions also provides training services, or seminars whenever a new employee is hired, or when a new feature is added.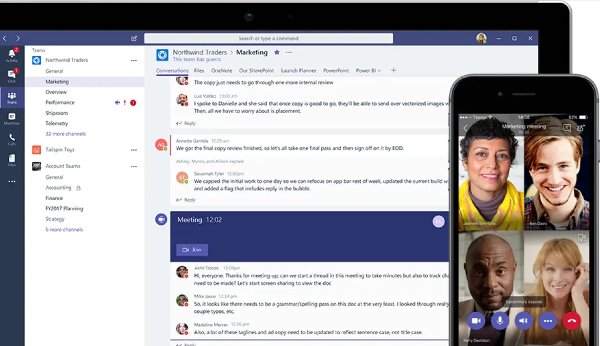 If you have an existing account with Office 365, we can help you connect with Microsoft Teams. Additionally, other 3rd party apps are available for added functionality while keeping the business workloads connected, and promote collaboration
Contact us to learn more about our Microsoft Teams deployment and installation services and how we help you increase productivity with Microsoft applications.