Network Security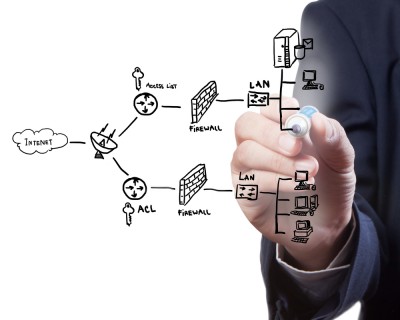 We are network security consultants and offer a comprehensive network security audit to companies in and around OKC. The EMSCO Network Evaluation is a thorough, non-invasive assessment of your entire network. A full Network Evaluation includes network topology, configurations, and security policies. This comprehensive report highlights vulnerabilities and weaknesses in your network.
You will also receive a comprehensive Security Risk Assessment Report. This report identifies exactly who, what, and how people access your network, highlighting its vulnerabilities. You will be assigned a risk score that provides insight into how your security is rated, and we will help you create a plan to get your network to where you want it to be.
Since 1993, our customers have been sharing with us what they liked and didn't like about their previous IT support providers. Based on that feedback, EMSCO Solutions created our No Risk Agreement.
You are not locked into a long-term contract; you can cancel the agreement at any time.
You get an Asset/Inventory report that contains a complete inventory of your hardware, software, and network architecture.
You receive a guaranteed quote for projects.
You are billed only when the network evaluation is successfully completed.
You get invoices with detailed worksheets describing the work performed.
You get solid technology advice based on your needs and budget.
You get Remote Support to resolve issues quickly.
You get certified technicians who are polite and helpful.
Make contact to enjoy a Risk Free relationship. Give us a call: 405-813-4455