Microsoft Azure Support
Deployment and Managed Azure Solutions from EMSCO
With many businesses embracing cloud technologies, cloud computing in some capacity is now a standard. Your company can rely on EMSCO Solutions help migrate its legacy operations to cloud based infrastructure, all or in part.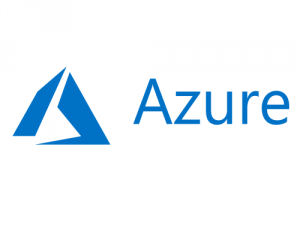 Features of Microsoft Azure
Infrastructure as a Services (IaaS) - Microsoft Azure's specialty. Your organization can use Microsoft Azure to deploy a wide variety of managed and provisioned infrastructures. You can deploy infrastructure that scales to meet a wide variety of technology and business needs like servers, storage, networking, web hosting, and more. EMSCO Solutions can manage your Azure based infrastructure so you can focus on other things.
Easy to recover files, Timely Backups - Your data is physically stored in the cloud, from secure datacenters within the globe. By default, any data that you store in Azure storage will have a minimum of three copies stored in the same data center. With that level of data resiliency, you can reliably depend on your data's uptime.
Data Security - Microsoft Azure is built with security in mind, and security levels can be pre-configured and customized as per customer's needs.
Key benefits of using Azure as your cloud computing service:
Low cost solution - No need to buy hardware, no need to buy server licenses, no upfront costs.
Easy to scale. You pay for only what you use. Azure charges by the minute and by the gigabyte of storage and processes.
Hybrid Deployment - You can opt not to fully store your data in Azure if you have confidential files you don't want to put into Azure.
Ready for worldwide deployment. Datacenters are spread throughout the globe, your data can be accessed anywhere, anytime.
EMSCO Solutions
Cloud Experts

Microsoft Certified
The EMSCO Advantage
EMSCO Solutions is known for providing quality IT services to organizations of all sizes.
Our cloud migration services can help boost your company's return on investment, providing an optimized total cost of ownership.
At EMSCO, we can help your company take advantage of everything Microsoft Azure has to offer.
Let us take care of your most important IT resources.
Call us at 405-813-4455.