Wireless Site Surveys & Heat Mapping
Almost all offices and businesses use wireless networking for their business operations. The convenience and accessible nature of wireless internet enables multiple users to connect, with fewer visible cables. However, as companies grow, more and more users are added to wireless networks - which can slow the network, and potentially crash it. Whenever these problems hit your network, a wireless site survey would be the best action to solve this!
Wireless site surveys should be performed when installing a new wireless network, but not all businesses do this. Site surveys and heat mapping can detect signal strength and mapped coverage areas with radiofrequency interferences. This makes it easier to solve wireless problems, and plan/identify the best placement of access point locations within the premises to remove and prevent dead zones.
For more than 10 years, Emsco Solutions has partnered with different industry-leading suppliers and manufacturers to help businesses operate smooth and worry-free. Our team has helped companies face, solve and avoid many challenges that wireless technology brings. You're able to focus on growing your business as EMSCO Solutions handles your wireless networks.
The experts at EMSCO Solutions can conduct thorough site surveys for new or existing wireless networks. We use advanced applications and equipment to conduct our wireless site survey. Our IT engineers will use the data and results of a site survey to help you best plan the proper placement of your WLAN access points.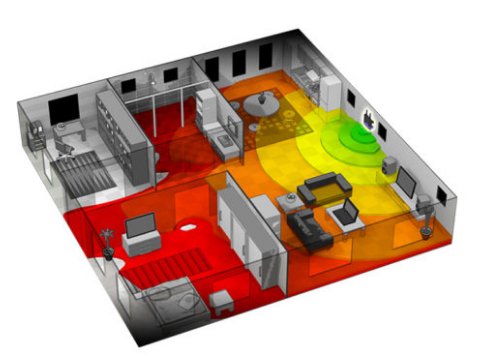 IDENTIFY PROBLEM AREAS
Heat Mapping can detect signal interferences arising from extra-thick walls, temperature fluctuations, and other devices.
INCREASE NETWORK STABILITY
Good network technology is measured by stability. Site surveys can avoid deadspots and poor signals due to poor Access Point placements.
TRUSTED EXPERT SUPPORT
Get peace of mind with our Network Engineer support by Emsco Solutions. Our expert engineering team helps solve IT network challenges today and in the future.
Contact us today for help planning a new wireless network or diagnosing issues with your current WiFi network. We can schedule a free consultation to discuss your wireless networking needs.