IT Relocations
Make your IT relocation painless
Relocating your physical business location can be chaotic- especially the IT portion of relocations. Moving IT and equipment can cause delays in business and workflow. If your internal team is taking charge of the IT relocation, it is a huge added stress and workload on your employees. We can partner with you to fill in the knowledge and experience gaps to make your relocation simple.
Planning
Thoroughly planning and preparing your IT relocation is necessary. At this stage, one employee should be tasked with managing the relocation, preferably a member of your IT department with a strong understanding of your business's equipment and systems.
Evaluating
Create an inventory of your equipment and the related service agreements with providers. The equipment inventory can be used to identify leased, damaged or extraneous equipment that does not need to make the move.
Now is the time to check and see if any systems require replacements, and order any extra equipment you may need. It's best to obtain replacements early in the process so that you can have time to test the equipment.
Implementing
Since new phone lines and routers can actually take some time to install and activate, it makes sense to get these going at the new location as soon as you have assessed the site's internet and phone capabilities. While you may be relocating your business for a range of reasons, your evaluation of the communication systems at the new location should include an assessment of your company's future growth and expansion.
Backup your data
Data security is especially important during an IT relocation. The relocation itself can result in significant downtime, but it can also be costly if there is no system backup to rely on in case of an emergency.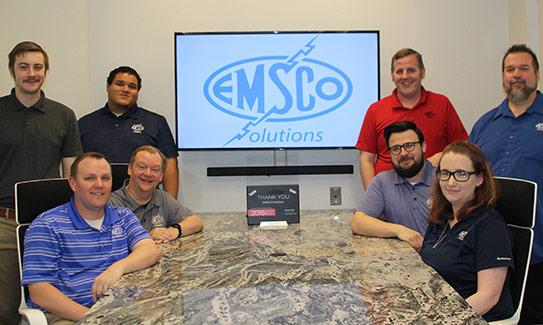 Work with a partner that understands you
Relocating your IT department can be challenging, but by partnering with a reliable managed services provider, like EMSCO Solutions, your company will experience the best move possible. If your team has never needed to relocate before, clearly understanding its potential problems can be challenging.
Creating a business continuity plan that actually addresses your business's unique needs during the move typically requires an experienced hand. EMSCO Solutions has helped numerous companies navigate the complexities of their relocations to minimize disruptions in operations and speed up the time of relocation.
Contact the experts at EMSCO Solutions today to learn how we can help make your business's IT relocation as efficient as possible.