Cloud Computing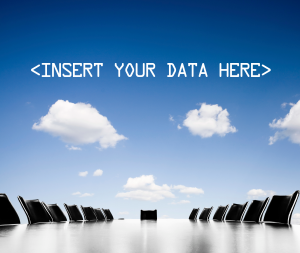 EMSCO Solutions Integrated Cloud Services is in more demand than ever. You can be confident that you will have the correct information to make an educated decision on what Cloud Solution will benefit your company the most. Whether you decide on a Public Cloud, Private Cloud, or a Hybrid Cloud Solution, EMSCO Solutions can help you achieve your goals.
EMSCO's Integrated Cloud Services mean collaborating with you from the moment you decide to enter the cloud. Our constant focus is kept on maximizing your benefits and minimizing your risks. EMSCO will also help you map out a transitional plan into phases that will be least disruptive to your business, and then provide complete cloud support once your new solution is in production.
Do you have a need for Hosted Exchange?
Do you want a Private Exchange Server that is local but billed as a Cloud Service?
Do you want to incorporate SaaS, (Software as a Service) such as Microsoft Office 365?
What is the best Online Backup and Business Continuity plan for your business?
EMSCO Solutions is a Microsoft Cloud Accelerate Partner.
Benefits of Cloud Computing:
No Technology Obsolescence
Improved Cash Flow — Operating Expense vs. Capital Expense
Scalability — you are able to quickly adjust your resource capacity as your business needs change
Security & Compliance — HIPAA, PCI DSS, and SOX compliant
Mobile Access — Customers can Access Anytime Anywhere from Any Device
Private vs. Public Clouds
EMSCO's Integrated Cloud Services will help you understand the differences between Public Clouds, Private Clouds, and Hybrid Clouds. We will help create a solution that is perfect for your business. Give us a call: 405-813-4455
Still unsure about what it is all about? Check out Ron Vaughn's Blog on 5 reasons a business may want to rent their next server.