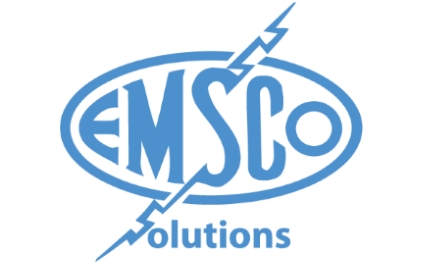 The Francis Tuttle Technology Center is renowned for its role in Oklahoma's business community. The center has different initiatives, from developing high school students for the rigor of university level work, to the essential Francis Tuttle's Business and Industry Services.
The latter is a consulting service provided by the technology center that helps businesses in a number of areas. Oklahoma CPAs and accountants can benefit greatly from the wide variety of available services.
Business and Industry Services
Here are some of the key services offered:
Continuing Education for Professional Licensures. With this service, business professionals can continue to build their skills by taking a course in different subject areas. The two primary course areas beneficial to CPAs are Business and Computer Technology. While the accounting courses offered may be simplistic for a CPA, the other business courses can help strengthen underdeveloped skills such as communication, sales, or marketing, which are critical to helping grow your business. The computer technology courses cover a wide breadth of subjects, from business office applications, digital media, introductory computer skills, web design, and more.
Business and Entrepreneurial Services.  This is perhaps one of the more critical Francis Tuttle Technology Center services that would be useful for CPA and accountants with either new or established practices. The consultations offered by this service work with the individual and the business to develop a strategic plan and vision. This is also an ongoing consultation that does not just end once the firm's plan in place.
Customer Service Training. Strong customer service skills are vital for any business, including CPA firms. This service targets your employees who are the most customer facing. The goal of this service is to build a stronger customer base while improving customer and employee attitudes, reducing customer complaints, and increasing repeat business.
Computer Software and Technology. A more technical service than the computer courses, the Francis Tuttle Technology Center's team conducts training on a broad variety of computer software topics. This service facilitates individual training for a CPA looking to enhance knowledge of the latest technology or group training for accounting firms to produce a more knowledgeable and productive workforce.
High-Performance Team Development. The focus on this service is pretty self-explanatory, but its importance cannot be understated. Having a strong team in place can make or break the success of your business. The focus here is on developing your firm's employees into a strong, cohesive team. The outcome will show higher employee involvement, greater team efficiency, and improved work processes and operations to name a few.
Bottom Line
The Francis Tuttle Technology Center is a great resource with a wealth of tools that can help anyone from an individual CPA to a large accounting firm. The technology center has worked with hundreds of companies from small startups to Fortune 500 organizations.
One of their key consultants will meet with you to determine an action plan that is right for your business.
Has your Oklahoma CPA firm tapped into the resources at the Francis Tuttle Technology Center? Let us know your thoughts in the Comments box below.
If you own or manage a CPA firm in Oklahoma, and you're looking to stay up to date on the latest technology, be sure to download your free Information Technology Guide for Oklahoma City CPAs.