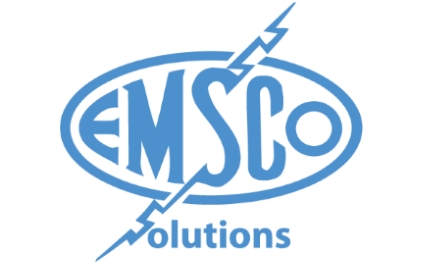 Improving security for mobile devices is a critical issue for Oklahoma City CPA firms.
Because mobile phones, tablets, and laptops can be easily lost or stolen, your firm faces a significant security threat if your client data is not secured. Your accounting firm is responsible for the client data on those devices at all times.
Even if the device stays in the hands of your employees, unsecured public Wi-Fi networks can allow access to unencrypted data. Hacking is on the rise, and your firm needs to protect sensitive client information.
Here we'll look at how your Oklahoma City CPA firm can increase security for mobile devices used by your staff.
Develop a BYOD Policy
A Bring Your Own Device (BYOD) policy will help define the safe and productive use of mobile devices that access company's resources. By having a policy in place, you can also prevent many potential problems from happening.
When writing your policy, think about how employees should protect their mobile devices, which apps they can and cannot download, and what the company should do if an employee loses the device or leaves the company. It is important also to decide what types of devices the company will support.
And finally, after you develop your policy, have your employees agree to the terms.
Employee Training
The best way to enforce a BYOD policy is through employee training. They must understand why security for mobile devices is so important. They should feel just as responsible for the client's data as the firm does if the device were lost or stolen.
Train employees on creating secure passwords, transmitting data safely, and encrypting data. Make sure they know what steps to take if their mobile device is lost or stolen.
Securing Data
Not every employee should have access to all data. They should only be permitted into the client files with whom they are currently working. This will help limit the amount of data any one employee has on their mobile device.
The operating system on the mobile device should be up to date. Employees should also separate their personal data from their work data.
Be Aware
Educate your employees on what to look for in the event their mobile device is hacked. Most hacker's access mobile devices through downloaded apps. If an app is running in the background and using more than normal battery life, that could be a signal of a problem. Watch your data usage for a suspicious increase in activity. Also check your camera roll for photos that you do not recognize. If any of these is suspected, your employee should alert you of the situation as soon as possible.
Bottom Line
Improving security for mobile devices is an enormously important issue that deserves serious attention. By properly securing mobile devices, you'll not only protect your data but your reputation as well.
Think about adding the subject of how to improve security for mobile devices to your next company meeting.
Is mobile security an issue at your Oklahoma City CPA firm? If so, what measures have you taken to improve it? List your Comments in the box below.
And to follow up on the tips introduced is this article, be sure to download your free Information Technology Guide for Oklahoma City CPAs.