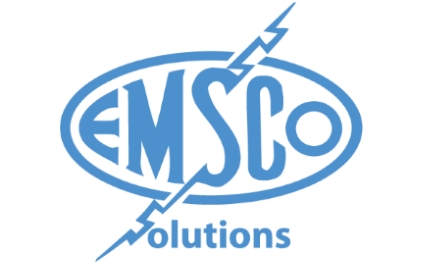 Staying up to date with HIPAA compliance requirements is both time consuming and a drain on resources. However, it can be even more costly to ignore these regulations and fall out of compliance. With single fines per offense reaching $50,000, investing in the right software is a prudent move.
Here are a few helpful tips towards achieving and maintaining HIPAA software compliance within your organization's systems and processes.
Tip #1:  Securing Information with Proper Encryptions
In this list of most common HIPAA violations that result in hefty fines, one of the frequent violations that home healthcare organizations face is not securing their Protected Health Information, or PHI. Having software in place for data encryption, firewalls, and password-restricted access will help prevent any breaches of data and avoid costly violations.
It is suggested to combine two methods of encryptions when sending files over a connection. Furthermore, do not use public FTP (File Transfer Protocol) when transferring patient data as it can be more exposed to security breaches.
Tip #2:  Keep Mobile Devices Compliant
HIPAA compliant software is not just important for servers and on-premise machines. In today's world of mobile data and personal devices, an organization must take measures to protect itself by implementing mobile software to maintain HIPAA compliance.
Determining which apps must be HIPAA compliant can be tricky. Phones, tablets, and wearable devices that can access personally identifiable information, whether intentionally or not, are a violation risk. Home healthcare organizations are encouraged to design a mobile device to better secure PHI.
Tip #3: Install the Right Reporting Software
A Compliance Tracking System, or CTS, is a vital piece of software that can better drive HIPAA compliance. Training, incident tracking, auditing, reporting, and document control functions can be monitored and reviewed by an organization's executives and HIPAA Compliance Officer with a CTS.
Additionally, a CTS is a great way to perform due diligence on a business associate or covered entity's compliance initiatives via questionnaires and built-in software tools.
Tip #4: HIPAA Secured Email
Regulations state that not only should email messages be encrypted, but that all components of an organization's mailing system are as well. This can include mail servers, Internet routers, sender inboxes, and even the recipient's email inbox. By installing the proper email encryption software, employees can communicate with each other and outsiders without openly transmitting any PHI. With so many elements to managing thousands of daily emails, some companies have created a niche by specializing in providing secure, compliant communications.
Tip #5:  Testing Software and Controls
Many organizations diligently plan and implement processes and programs to attain HIPAA compliance throughout the organization. However, some facilities fail to take the next step by implementing software to test the effectiveness of their newly created compliance procedures. Simply creating plans to secure PHI will not be enough if there are breakdowns or loopholes in your policies.
As mentioned in this audit preparation guide, a proper test of HIPAA compliance should cover all three areas
administrative
physical
technical safeguards
More so, a testing program or secondary security software can provide feedback as to what controls may need revisions to better achieve their desired results.
Bottom Line
There are many checkpoints to meeting regulations in home healthcare organizations. Hopefully, these five tips provide some guidance to winning the battle that is HIPAA software compliance for your Oklahoma City home healthcare organization.
Do you have any additional HIPAA software compliance tips? Let us know your thoughts in the Comments box below.
And to follow up on the tips introduced in this article, be sure to download your free Information Technology Guide for Oklahoma City Home Health Care Organizations.