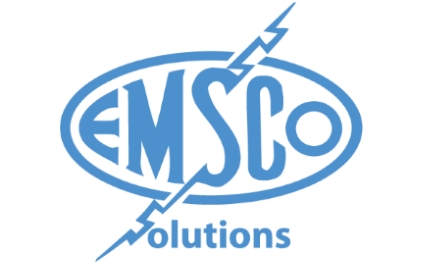 The Oklahoma Society of CPAs (OSCPA) has been uniting and educating its members since 1918. It is the only statewide association for CPAs in Oklahoma and provides a number of benefits such as:
Providing career guidance services
Assisting with marketing services for CPAs as an industry in Oklahoma
Hosting training classes online, in person, and tracking the courses which are completed by each CPA
Providing liaison representation to government organizations on behalf of its members
Recruiting students into the accounting industry
The OSCPA is not a state government licensing or certification organization like the Oklahoma Accountancy Board, however it does facilitate peer reviews of CPAs. These two organizations collaborate to support Oklahoma CPAs. The OSCPA is made up of thirteen chapters, about 6,000 members and is governed by a twenty-five member board of directors. Twelve of these directors are elected and there are thirteen chapter presidents.
Sixty percent of OSCPA members work for businesses and industries as opposed to accounting firms specifically. To help keep CPAs "plugged in" and connected to the accounting industry, the association provides members with industry specific resources, guidance on becoming a Certified Global Management Accountant designation holder, and job opportunities suited to their experience.
For those CPAs who are driven to communicate with area businesses on behalf of the CPA industry, the OSCPA also offers a Speakers Bureau, where accounting professionals can be called upon to deliver speaking engagements. This not only promotes their own accounting practice or skills, but also the industry as a whole.
For those CPAs who are bloggers, writers, or are generally more comfortable with the written word, the association also has a Writers Bureau which calls on members to write for their industry peers in OSCPA Magazine.
For those who are enthusiastic about social media, or want to get up to speed on how to leverage social media as a promotional and communications tool, the Association also provides a wealth of coaching, LinkedIn, Facebook groups, and suggested connections as well.
The OSCPA offers a Find Your CPA directory website, which provides filtering tools by industry and location to help clients looking for a CPA.
If you are a new CPA in Oklahoma, or a long time CPA who has relocated to the state of Oklahoma, there are great opportunities for promoting your own business, finding new career opportunities, and building new peer relationships which can evolve into partnerships and other mutually beneficial connections. The Oklahoma Society of CPAs has been supporting the accounting industry for almost one hundred years. As they mention on their website, the OSCPA will help you explore, engage, and evolve.
Are you a member of the Oklahoma Society of CPAs? Tell us about why you value your membership in the Comments section below.
And to follow up on the tips introduced in this article, be sure to download your free Information Technology Guide for Oklahoma City CPAs.