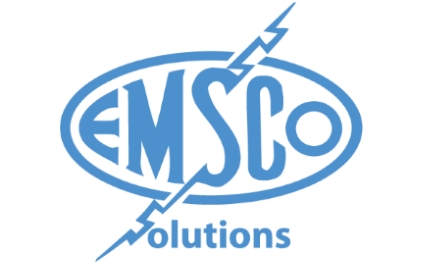 There are growing demands and ever changing regulations in today's Oklahoma City health care market. Clinical management systems, security and privacy concerns, and personal assistance applications are three important home health care technology needs.
According to Markets and Markets, a market research and consulting firm, the home health care technology sector is projected to reach $6.4 billion by 2018. While regulations dictate technology needs, quality of care is becoming an increasing demand.
Clinical Management Systems
Clinical management systems account for 35% of the total home health care software and services market. Increasing requirements and competition are creating more emphasis on higher levels of quality care.
These demands are creating the need for clinical management systems as they can improve the accuracy of documentation, improve outcomes by providing easily accessible information to clinicians, and create reporting to analyze total care collaboration and patient progress.
Furthermore, a clinical management system will interact with electronic health records. Quickly accessing and evaluating patient records can improve quality of care while decreasing redundant data entry at the same time.
Personal Communication
With more boomers relocating to cheaper cost of living areas, living longer, and many removed from relatives, there is a growing need for new types of home health care technology. There are applications already in the market that facilitate communication for simple appointments, medication reminders, and everyday tasks.
However, when it comes to addressing emotional needs, such as loneliness and fear, there is still room for growth. The market is catching up by innovating new technologies to address this need. For example, Life Alert is a leader in providing technology that alerts medical and emergency officials in the case of a home health crisis.
Another growing technology that addresses emotional needs is CaringBridge. This simple solution allows individuals to share online journal entries and words of encouragement to others that are feeling lost, depressed, or lonely. Personal communication needs like these will continue to drive technology to improve homecare services.
Security Needs
Patient data, including medical records, are too often the topic of security breaches, unauthorized access, and identity theft. Consumers are well aware of these concerns and desire home health care organizations that can put their mind at ease when it comes to safeguarding their personal medical history.
Integrating privacy and security into an Oklahoma City home health care practice is essential, not just for HIPAA requirements, but for retaining and growing clients. Using secured technologies like HipaaChat can help facilitate communication at the point of care while still being attentive to security and privacy concerns.
Bottom Line
While regulations in the health care industry are driving certain technology changes, there are other technology needs driven by quality of care. Demands for more integrated services, security needs, and personal communication assistance are all areas that can improve patient care and safety.
Organizations that can integrate these technologies into their practices effectively will see improved care and likely have a competitive advantage in their market.
What other technology needs are essential to the home health care industry? Let us know your thoughts in the Comments box below.
And to follow up on the tips introduced in this article, be sure to download your free Information Technology Guide for Oklahoma City Home Health Care Organizations.