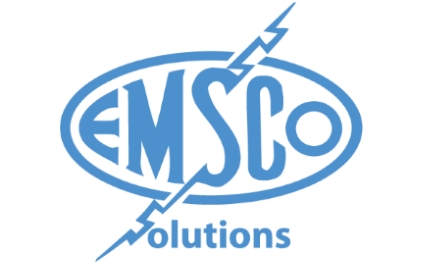 The paperless office has long been the ultimate goal of many Oklahoma City accounting firms and other professional offices around the world. Paperless document management software provides a number of benefits including:
Office space, liberated from rows of filing cabinets
Increased employee productivity, with the ability to find documents such as invoices, purchase orders, contracts, and correspondence quickly through content or title searches
Audit efficiency for both internal and external auditors
Flexibility for CPAs and their colleagues to be able to create, share, organize and categorize documents
Opportunities to link related documents through hyperlinks, folders, and libraries
Integration of Cloud based document filing applications with popular online accounting software programs and their requisite client files
Better Document Management
Electronic document management systems may be part of an online productivity suite, file share on your Local Area Network, or on premise software for larger accounting firms.
Instead of having documents hidden away on individual employee laptops, documents can be made accessible both inside, and when provisioned, outside the office. Documents can be backed up on a scheduled basis, made accessible only to privileged employees at your firm, and locked from editing when in use for client business.
Efficient Business Processes
Business processes such as expense or purchase approvals, payroll processes, and human resources workflows can be made much more efficient by adopting software with business process management functionality.
Capturing physical documents and converting them into searchable PDF files through an optical character recognition (OCR) process changes static paper pages into information with a defined lifecycle.
Client files can be associated with their transactions, and correspondence can be tracked to better define customer relationships over time. Especially in cases where accounting firms contract for offsite storage of paper documents, having a scanned image available in a shared electronic repository can save the time and cost of having boxes of files transported from the storage facility, used once, and then shipped back.
Electronic Storage
Paper documents can go missing, or can deteriorate over time with age and water damage. Preserving information electronically as a work in progress document, or as a record with a defined retention schedule can help your firm, and your clients, comply with Sarbanes-Oxley (SOX) requirements and other regulated schedules.
Beyond contracts, invoices, purchase orders, and transactional documents can be stored for quick retrieval with paperless document management software. These may include:
Balance sheets
Depreciation schedules for equipment
Payroll and commission statements
Petty cash tracking documents
Pro forma income statements
With electronic indexing and search, documents can be made available for retrieval by document type, creation date, or the client name. An audit trail of anyone who has viewed, edited, and/or deleted versions of documents can all be tracked. Paperless document management software can save your CPA firm time and protect your data from getting lost or into the wrong hands.
Have you implemented a shared document management repository for your Oklahoma City accounting firm? What sort of efficiencies and/or cost savings have you realized? Please share your thoughts in the section for Comments below.
And to follow up on the tips introduced in this article, be sure to download your free Information Technology Guide for Oklahoma City CPAs.