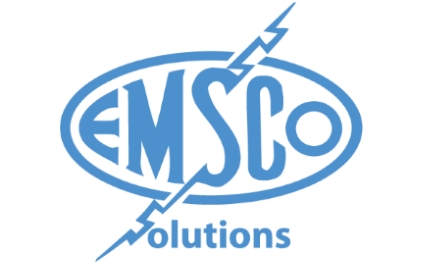 Safeguarding your client's data is about more than firewalls, antivirus software, and vulnerability scanning. Most of the data loss from accounting firms (as much as seventy percent) is due to employee error or internal employee fraud.
Establishing a realistic data security policy, ensuring your employees are well versed on its contents, and enforcing them are vital to the protection of the sensitive information your Oklahoma CPA firm is entrusted with.
Here are three key strategies to a rolling out a data security policy which your employees will respect and comply with, and which will be successful in protecting your client data.
Communicate Clearly and Confirm Understanding
Having a lawyer write a lengthy, complex data security policy which is chock full of legalese and corporate speak will not resonate with your employees. Establish a policy which is written clearly and has concise definition of:
Sensitive information handling best practices
Circumstances where careless information management can damage your firm's reputation
Specific rules for usage of corporate devices, treatment of firm data, and the boundaries around data sharing outside the firm
Instead of tossing the security policy on your employee's desk when they get hired, have annual training sessions on the on the reasons for your firm's data security policy. Articulate the penalties for not adhering to your company policy whether it be a warning, probation term, or termination.
Get all employees to sign off on the data security policy at time of hire. If a data breach occurs due to employee wrongdoing, be sure to enforce your penalty structure as documented.
Keep Your Policy Updated
Make a point of annually researching accounting industry trends, and sources of data breaches. Several years ago, there weren't as many social media channels or file sharing applications which could be used to share information fraudulently or leak data accidentally. If you have a dated policy which doesn't reflect recent data security trends, your employees won't think you take data security seriously and neither will they.
Conduct Unannounced Spot Audits
Establish a series of audits of your office's physical and electronic information repositories. Test cabinets for locked drawers and desktops for client records. Test computers for violations of policies such as passwords, use of unapproved file sharing applications, use of social media, instant messaging or streaming media on firm devices.
Though these audits won't be popular among your employees, keep in mind your firm's reputation is at stake. If data is being leaked from your company by way of unapproved web applications, you want to seal the gap as soon as possible.
Creating, communicating, testing, and enforcing your Oklahoma City accounting firm's data security policy is an important step to mitigating risks of accidental data loss or giving potential fraudsters reason to pause as opposed to violating your data privacy and security mandate.
How have you been managing your data security policy? Have you uncovered a potential threat or had to terminate an employee for fraudulent use of your data? Tell us about your experience in the Comments section below.
And to follow up on the tips introduced in this article, be sure to download your free Information Technology Guide for Oklahoma City CPAs.