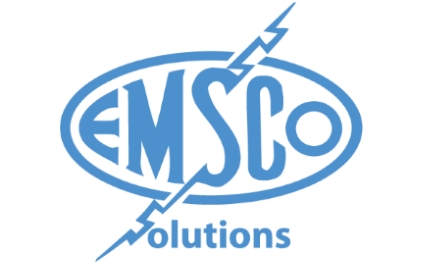 Securing mobile devices requires more sophisticated physical and digital safeguards than ever before. Surely you have taken some security precautions. Have you installed an anti-virus app and setup an advanced password? If so, you've implemented more defenses than most.
But there are many reasons why Oklahoma City CPAs need to be even more vigilant against mobile device breaches. Here are a handful of scenarios where your tablet or smartphone could be hacked when you least expect it.
Wireless Virtual Private Network Apps (WVPN)
You might be working on your tablet in an airport or checking your e-mail in a café on your smartphone. A sophisticated hacker with the right tools and know how can detect many of the security features of your phone, including your password. If you set up an encrypted wireless connection, you can save yourself a great deal of grief and reputational damage.
Device Bricking/Locking Apps
If you lose your phone, laptop, or tablet, it is a good idea to have a security app where you can send an SMS message and render the device completely useless. The thief might end up getting frustrated and tossing the device into the garbage, but at least your data won't be compromised.
Some security apps will even take a picture of the thief or locate it via GPS so you can possibly help the authorities track it down. Beyond passwords, two factor authentication can help make it more difficult to get your password should a device be stolen.
Standardize How Client Data is Accessed
You may have given into pressure to allow employees to choose their own devices to access your firm's data. When you enforce common mobile encryption apps, you greatly reduce the chances of data loss. Accounting firms should consider security a very high priority.
Though Android phones tend to be the most popular devices, they also have been found to have the highest percentage of breaches. Standardizing on productivity apps on phones for e-mail, cloud file access, and financial data access for privileged users should also be enforced.
You can implement tools, apps, and protocols on mobile devices galore, but often the best defence against mobile data loss is simply making good choices. Limiting accessibility to corporate information assets with mobile devices to only a few employees who need to do so for their job is a good starting point.
Turning off mobile access on systems like Office 365 is a good way to remove temptation for unauthorized users. The benefit of convenience can be vetoed by management, and employees might actually be relieved they won't be "tethered" to office emails on a mobile device.
Securing mobile devices is a critical responsibility for CPAs and something you shouldn't take lightly.
What strategies have you used to limit your security exposure through mobile devices? Are there tools or strategies we've missed? Tell us about it in the Comments section below.
And to follow up on the tips introduced in this article, be sure to download your free Information Technology Guide for Oklahoma City CPAs.