Securing patient data from theft, unauthorized access, inappropriate use, and general negligence can be a tedious task. With so many possible security risks in a healthcare IT network, what is the best course of action? How can security be ensured without reducing employee productivity?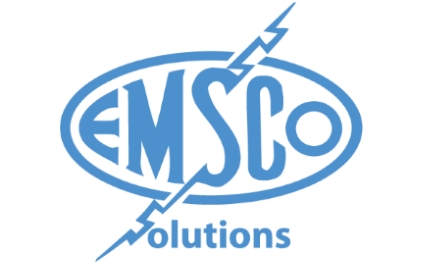 Fortunately, healthcare IT security can be assessed and tackled by each individual home healthcare organization's unique needs. There is no one-size-fits-all approach to protecting patient information.  However, here are a few tips that most companies can leverage.
BYOD Security Policy
Establishing a Bring Your Own Device (BYOD) policy is a good start to addressing potential security risk points. With so many risk points, there are several solutions that should be included in every BYOD policy.
Basic topics to be covered should include approved devices, security applications required, staff training, and user agreements. Also, mobile device management software (MDM) may be a good investment to manage the entirety of mobile device security.
Perform an Internal Security Risk Audit
Conducting an internal healthcare IT security risk audit is a great step to identifying and correcting any current security risks. An audit can also reveal any inefficiencies or missing processes in the audit process itself.
Reviewing areas such as asset management, data ownership, and endpoint security are great places to start in an internal audit. Additional auditing of a disaster recovery plan, provided one is in place, is also a great way to ensure proper processes are effective in the instance of a security breach.
Business Associate Accountability
Home healthcare companies can have many vendors and outside users accessing their protected data.  While Business Associates (BA) are under agreements with each client, the home healthcare company will ultimately be the one responsible when a data breach occurs.
With this in mind, it is vital to take vendor selection very seriously. Hold each BA accountable for providing their security risk assessments and procedures to follow in the event of a data breach. Furthermore, it is prudent to continually update contract agreements as compliance regulations are updated as well as when your internal policies are changed.
Cloud IT Security
Many organizations are opting for the flexibility of working in the cloud, whether public or private computing. Before venturing into this space, it is recommended to review some of the HIPAA compliant cloud technologies that are now being offered.
Working in a non-compliant space and attempting to implement security guards as an afterthought could end up being more costly than simply switching to a cloud for healthcare platform like this one.
Employee Training
While the IT department is often the primary group tasked with protecting patient information, many IT security breaches occur from stolen devices in the homes and vehicles of employees. Including a section in employee training about doing their part to prevent data breaches and device safety can go a long way in securing patient information. Employee awareness can be a very effective tool in preventing data breaches.
Bottom Line
Healthcare IT security should always be a top priority. The tips listed in this article are only a start towards properly securing patient data. HIPAA compliance demands a high level of security and protection of patient information. Remember to review organizational policies regularly and update them as regulations demand.
What other healthcare IT Security best practices do you follow? Let us know your thoughts in the Comments box below.
And to follow up on the tips introduced in this article, be sure to download your free Information Technology Guide for Oklahoma City Home Health Care Organizations.