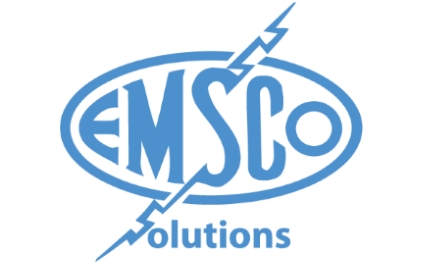 The convenience and portability of mobile devices provides Oklahoma accounting professionals with opportunities such as better productivity, the ability to always be connected while being away from their offices, and being better informed in front of their customers.
Despite these benefits, mobile devices can be a double edged sword, and present some risks along with gains. Here are five mobile device security best practices you should keep in mind when using a smartphone, tablet, or Ultrabook to access sensitive client and firm/company data while out of your office.
1.      Password Protect Your Mobile Device
Use the auto locking feature on your device, and use a sophisticated password (as in, not a password but maybe a passphrase or combination of seemingly random characters which resonate with only you). Use a password retention or facial recognition app if your device supports it.
2. Consider Secure Mobile USB Drives
If you have a need for portability and security, consider using an encrypted USB thumb drive which you can carry separately from a device like a Microsoft Surface which can be plugged into your home PC. Instead of accessing client files through your smartphone at your client's office, using an encrypted USB drive frees you from toting around a laptop bag and gives you the files you need to meet with your client.
3. Investigate the Security of Your Mobile Apps
Don't assume just because an accounting application is available on Google Play or the iTunes App Store that it's secure. Look at the vendor's website, and ask them about their security protocols which protect your data. Instead of using mobile browsers, use the vendor's published app as opposed to third party products.
4. Use Mobile VPN Applications When on Public Wi-Fi
There are a number of mobile VPN solutions which are available to protect your device when accessing client data and other sensitive data when using public Wi-Fi. While you are shopping for a mobile VPN app, check out:
Password keeper apps which support multi-factor authentication
Mobile device data encryption
Your device settings to disable sharing – make sure you aren't accidentally making your files available
Turn off your Wi-Fi when you aren't using it. Don't automatically connect to available Wi-Fi networks, as rogue users might be looking for drive by data swiping opportunities
5. Don't Use Mobile Device Access Needlessly
If there isn't a pressing need for you to access client data with your mobile device, don't take the risk. Even if you have mobile safeguards in place, you might misplace your device or have it stolen. Mitigate your risk and wait to access client data when you are protected by trusted networks. Avoid clicking on links in emails or in social media posts from people you don't recognize. Viruses can spread to mobile devices as readily as laptops and desktops.
When you adopt mobile device security best practices into your accounting firm policy, you can save yourself from data leakage, reputation damage, and your customers from having their data compromised as well.
Have you had a mobile security mishap? Tell us about it, and how you resolved it in the Comments section below.
And to follow up on the tips introduced in this article, be sure to download your free Information Technology Guide for Oklahoma City CPAs.