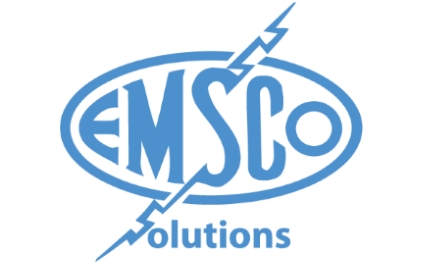 The HIPAA Security Rule details how electronic protected health information (ePHI) is to be protected. In this rule, there are three categories of HIPAA administrative safeguards that need to be maintained for HIPAA compliance. They are administrative, technical, and physical safeguards.
In general terms, the rule outlines organizational safeguards as policies, actions, and procedures, to handle the development, selection, execution, and upkeep of security measures to protect ePHI and to manage the behavior of the covered entity's workforce in how they protect that information.
Each administrative safeguard outlines what policies and procedures need to be implemented by the HIPAA Security Rule for Oklahoma City home healthcare companies. Below is a summary of a few administrative safeguard standards that are required to be compliant.
Security Management Process
This process is defined as having four distinct implementation components:  risk analysis, risk management, a sanction policy, and an information system activity review. These four components are often viewed as the foundation of the administrative safeguards in HIPAA security.
Workforce Security
Safeguards for workforce security are categorized either as a supervision process, security clearance policy, or a termination procedure. All three of these areas are required to have defined safeguards in place to protect access to PHI from unauthorized individuals.  Employees who are not authorized to access certain PHI, but work with others who do, can be a security risk without correct processes in place.
Information Access Management
The primary function of an IAM safeguard is to isolate healthcare clearinghouse functions. Essentially, this creates extra barriers of access to PHI from other affiliated and partner healthcare organizations. Allowing PHI to "blend" together across related companies is not allowed.
Documentation
The documentation safeguard provides a requirement that all activity, actions, and assessments be recorded for security review. Also, all formal policies and procedures must be kept up to date and fully documented under this provision.  Every item that is documented must be kept on record for a minimum of six years per this safeguard, with additional requirements.
Security Incident Procedures
This safeguard requires healthcare organizations to specifically detail a process to respond and report any security incidents. This includes how an organization will identify the cause, how they will respond to an incident, and the documentation procedures to be followed. The purpose of this safeguard is to have a uniform process to follow when a security incident occurs.
Bottom Line
Administrative safeguards exist to regulate how healthcare processes and procedures are implemented. Ultimately, these safeguards create better levels of security and accountability to guard against data breaches of medical information.
This list is not all-inclusive of the required administrative safeguards. Here is a comprehensive list of all administrative safeguard standards. Remember that in addition to administrative safeguards, remaining compliant with the HIPAA Security Rule also means implementing the required technical and physical safeguards.
What difficulties do you have implementing HIPAA administrative safeguards? Let us know your thoughts in the Comments box below.
And to follow up on the tips introduced in this article, be sure to download your free Information Technology Guide for Oklahoma City Home Health Care Organizations.